Providing Compassionate Advocacy
To the People of the Mid-South
Since 1932
Personal Injury & Workers' Compensation Attorney in Memphis, Tennessee
James E. Blount IV
Attorney at Law
Growing up around his father's law firm, James "Jimmy" Blount realized early on that his calling in life was to help people through their toughest moments. He earned his J.D. from the University of Memphis School of Law in 1998 and is licensed to practice law in both Tennessee and Arkansas. His dedication to the well-being of his clients is proven by the fact that he does not charge them unless he helps them win financial compensation. Jimmy Blount wholeheartedly advocates for his clients in Memphis, Jackson, and Ripley, Tennessee, as well as residents of West Memphis, Arkansas. Discover how he can act as your dedicated advocate.
READ MORE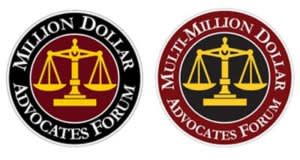 Why Work with Us?
Our personal injury and workers' compensation attorney has the skills and experience to help you seek justice and fight on your behalf.
We're Personable.
For cases as vulnerable as personal injury and workers' compensation, we devote our time to listening to our clients' stories to better understand their needs. Whether you were hurt in a car accident or at your place of work, we are here to advocate for you.
We're Passionate.
Growing up around a law firm, our attorney quickly discovered his love for pursuing justice on behalf of those who have been taken advantage of. He truly cares about helping the people of Tennessee and Arkansas seek the outcomes they deserve.
We're Persistent.
We know how overwhelming injury cases can be. Not only are you feeling physical pain, but you may also be suffering mentally and financially. We will fight tooth and nail on your behalf because you deserve every opportunity to move forward.
Past Results
See how we have guided our clients to success.
Car Accident
We represented a client who was seriously injured in a motor vehicle accident.
Recovered Fair Compensation
Product Defect
Our client was a mother who was injured as the result of a defective product.
Recovered Fair Compensation
Workplace Injury
We worked on behalf of a Shelby County man who was injured in a fall on the job.
Secured Proper Benefits
Client Testimonials
"What I liked best about my experience with Blount Law Firm was the final result: a fair settlement of my lawsuit. Unlike some attorneys, Attorney Blount was easy to contact and personally kept me up to date regarding the status of my lawsuit."
"James is polite and has been helpful to me by checking on me and caring about my case. I like working with him and I would recommend him to people who have been injured in an accident."
"Attorney Blount made my traffic ticket quick and painless. His fee was surprisingly reasonable and thanks to his legal prowess, my driving record was not affected. I strongly recommend James Blount to anyone who is looking for an intelligent, seasoned attorney."
Dedicated Legal Counsel in Your Time of Need
Suffering a personal injury can have serious effects on the rest of your life. When looking to the future, important matters like medical bills, work, and family life can seem uncertain. Teaming up with a personal injury attorney you can trust can help you feel more confident in your pursuit of compensation. At the Blount Law Firm, we are dedicated to providing our clients with insightful legal representation.
Whether you have been injured in a car accident or were hurt on the job, we're ready to advise you on a path forward. If you are in need of a personal injury and workers' compensation attorney who can advocate for your needs, contact us in Memphis, Tennessee, today to set up a free consultation. We also proudly serve the areas of Jackson and Ripley, Tennessee, as well as West Memphis, Arkansas.